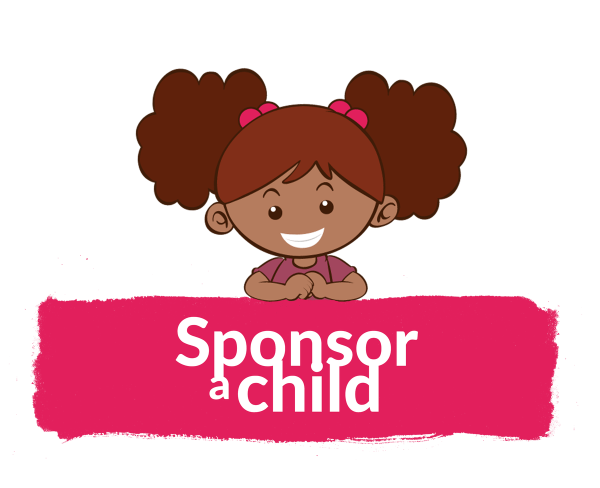 With just R$50 a month, you will be helping our children grow up with health, safety, and the encouragement needed to build a better future.
Our goal is to reach the amount of 1000 sponsors to continue to carry out our work with excellence.
Your participation can offer a familial life that sows love and joy in the lives of our young girls. Our sponsorship program has 3 different options: Local, Provisions, and Professional. These can be demonstrated by a letter written for the girls, a visit, a professional contribution, or a monthly financial donation. Their future is only guaranteed when there are people who encourage and support their transformation. By supporting Vila Betânia, you are not only supporting a project, but investing in building dreams and a better future for each one of our girls.
Local Sponsorship
The Local Sponsor is one who regularly visits the child or teenager, and has the pleasure of taking them to spend weekends, holidays, or school vacations with the Sponsor and/or their family, thus providing a social and emotional experience through family relationships.
Note: The request for this type of sponsorship must be made directly with the Judicial Branch of Pernambuco.
Provisions Sponsorship
The Provisions Sponsor is one who provides material or financial support to the child or adolescent (and/or to the institution or host family), either with the donation of materials that meets their needs, or with the sponsorship of things like professional courses, school tutoring, sports practice, a monthly monetary gift, a contribution of cleaning or construction materials, etc.
Professional Sponsorship
The Professional Sponsor is one who volunteers their work to meet the needs of children and teenagers in institutional care. Some examples may be physicians, artists, psychologists, dentists, speech therapists, teachers, hairdressers, or musicians, among other professionals (can be an individual person or a business).